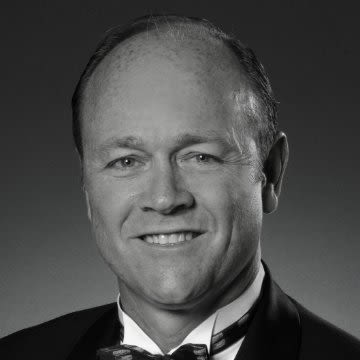 David V. Diggs
Attorney at Law
David Diggs is an attorney in private practice. He graduated from the University Of Maryland School Of Law in 1986. Mr. Diggs represents clients in divorce actions, child custody, visitation, support cases, adoption, guardianship, and paternity proceedings. He is a frequent lecturer before professional and community groups on these topics and he has authored numerous volumes focusing on these issues. Mr. Diggs is trained in the mediation of family law disputes and serves as a mediator for the Circuit Court for Baltimore City. He is also trained in collaborative law.
Mr. Diggs is a long-time member of the Maryland Association for Justice and is the Immediate Past President. He is the current President of the American Association for Justice's Council of Presidents. Mr. Diggs represents clients in all areas of personal injury litigation. He has recovered sizeable awards for clients who have suffered serious personal injury and the death of loved ones as the result of vehicular accidents and medical negligence.
Mr. Diggs is also a member of the Maryland State Bar Association, the Bar Association of Baltimore City, the Anne Arundel County Bar Association, and the Prince George's County Bar Association. He has been recognized multiple times in Maryland Super Lawyers® magazine and has enjoyed an AV® peer review rating from Martindale-Hubbell® since 2008. He is a Fellow of the MSBA Foundation and recently received the Daily Record's Award for Leadership in the Law.
---
Education
J.D. - University of Maryland Francis King Carey School of Law, Baltimore, Maryland, 1986

B.S. - Towson State University, Towson, Maryland, 1983
Bar Admission
Maryland Bar, 1987

United States District Court for the District of Maryland, 1989

Supreme Court of the United States, 1996
Professional Organizations
Maryland Association for Justice (AMAJ): Immediate Past President; Chair Family Law Section, 2007 to 2014, 2017 to present; Editorial Board, Trial Reporter

MAJ Political Action Committee: 2010 – 2016

American Association for Justice: President of the Council of Presidents, 7/16 – 7/17; Member since 1989

Maryland State Bar Association: Family Law Section

Bar Association of Baltimore City: Family Law Committee; Co-Chair, 2003 – 2005; Certified Domestic Mediator: 1995 – present.

Anne Arundel County Bar Association: Family Law Committee

Cawood Inns of Court, Board of Directors, 2013 to present

Prince George's County Bar Association, 2011 to present
Professional Volunteer Involvement
Fellow of the Maryland Bar Foundation, 2015

CollegeBound Foundation Executive Committee, 2005 – 2014

Co-Chair College Bound Lawyers' Campaign, 2006 – 2008

Big Brothers Big Sisters of Central Maryland, Board of Directors, 1995 – 2001 Homeless Persons' Representation Project, 1990-2000
Honors & Notes
Daily Record, 2022 Family Law Power List

Daily Record, Leadership in Law, 2016

AV Peer Review Rated, Martindale-Hubbell since 2008

Featured in Baltimore Magazine's Maryland Super Lawyers, 2007, 2009 to present People's Pro Bono Award recipient, 1995, presented by the Maryland State Bar Association
Work Experience
4/1/2017 – Present: The Law Office of David V. Diggs, LLC, Millersville, Maryland

1992 – 3/31/2017: Kahn, Smith & Collins, P.A., Baltimore, Maryland

1987 – 1992: Schlachman, Belsky & Weiner, P.A., Baltimore, Maryland
Legal Publications and Seminars Presented
David V. Diggs, Advanced Issues in Family and Divorce Law, National Business Institute (ANBI), Chapters presented: Unmarried Couples, Domestic Partnerships, and Same-Sex Couples" and "Contempt and Domestic Torts" in Timonium, MD (July 27, 2016).

David V. Diggs, Divorce Litigation from Start to Finish, NBI, Chapters presented: ADivorce Case Intake and Pre- Litigation Strategy, Commencing Divorce Action, and Ethics in Baltimore, MD (Feb. 6, 2015).

David V. Diggs, The Rules of Evidence: A Practical Toolkit, NBI, Chapters presented: Admission/Exclusion of Unique Evidence and, Handling Email, Social Media and Other ESI (Electronically Stored Information) in Baltimore, MD (Dec. 11, 2014).

David V. Diggs (with Susannah Lee), E-filing: Maryland Courts Enter the 21st Century, Trial Reporter, Journal of the Maryland Association for Justice, Inc. (Fall, 2014).

David V. Diggs, How Family Law Judges Want You to Present Your Client to the Court at Trial, Maryland Association for Justice ("MAJ"), Family Law Section, in Columbia, MD (April 11, 2014).

David V. Diggs, How Family Law Judges Want You to Litigate Divorce Cases B With or Without Experts, MAJ, Family Law Section, in Columbia, MD (Apr. 28, 2013).

David V. Diggs, Use of Experts in Family Law Proceedings, MAJ, Family Law Section, in Columbia, MD (Feb. 22, 2013).

David V. Diggs, Family Law Nuts and Bolts: Getting Started Off On the Right Foot, MAJ, New Lawyers Section, in Columbia, MD (Mar. 25, 2011).

David V. Diggs, Advanced Family Law, NBI, Chapters presented: ANon-Traditional Family Structures and Paternity Disputes, Effectively Arguing Contempt Issues, and, Advanced Child and Spousal Support Issues in Baltimore, MD (Feb. 1, 2011).

David V. Diggs, Refining Your Skills: Preparing Your Case the Way the Judges Want to Hear It, MAJ, in Columbia, MD (June 7, 2010).

David V. Diggs, Successful Financial Settlements for Your Divorce Clients, NBI, Chapters presented: A Fair and Equitable Asset and Liability Division in Baltimore, MD (Apr. 22, 2010).

David V. Diggs, How the Masters are Deciding Difficult Cases, MAJ, in Columbia, MD (May 15, 2009).

David V. Diggs, How Judges Manage and Decide Custody Cases, MAJ, in Columbia, MD (Apr. 11, 2008).

David V. Diggs, Tips for Handling the Personal Injury Case, NBI, Chapters presented: Building a Strong Foundation for Your Case and Understanding the Law of Damages in Baltimore, MD (Sept. 24, 2008).

David V. Diggs, Recent Developments and Trends in Maryland Custody Law, Trial Reporter, Journal of the Maryland Association for Justice, Inc. (Winter 2008).

David V. Diggs, Practice Tips for Presenting Property Division Cases to the Circuit Court, MAJ, in Columbia, MD (Apr. 11, 2007).

David V. Diggs, Preventing Critical Financial Mistakes During Divorce, NBI, Chapters presented: AFailure to Understand Asset Types and AEthical Considerations in Baltimore, MD (Feb. 20, 2007).

David V. Diggs, Financial Strategies for Your Divorce Client, NBI, Chapters presented: Getting a Divorce Case Off on the Right Foot; and, Ethical Perils in Divorce Practice in Baltimore, MD (May 17, 2006).

David V. Diggs, How to Successfully Resolve Automobile Injury Cases, NBI, Chapter presented: AInitial Considerations for the Plaintiff in Baltimore, MD (Sept. 26, 2006).

David V. Diggs (with Ferrier R. Stillman, Esq.), Family Law Practice, NBI, Chapters presented: AFamily Law Update, AChild Custody Visitation and Support Issues and, AMediation in Baltimore, MD (August 8, 2005).

David V. Diggs, Child Custody and Shared Parenting in Maryland, NBI, Chapters presented: ACustody Modification Proceedings and AEthical Considerations in Divorce Cases in Baltimore, MD (Aug. 13, 2004).

David V. Diggs, Equitable Distribution in Divorce Settlements in Maryland: Valuation, Tax and Other Issues, NBI, Chapters presented: AEthical Considerations in Divorce Cases and Settlement of Equitable Distribution Issues through Negotiation and Mediation in Baltimore, MD (June, 2002).

David V. Diggs, Domestic Law in Maryland, NBI, Chapters presented: AEthics as it Relates to Domestic Law and Determining and Dividing Marital Assets in Baltimore, MD (Mar. 22, 2000).

David V. Diggs, Family Law Litigation in Maryland, NBI, Chapters presented: Litigating Enforceability of Premarital Agreements and Litigation Techniques – Presenting Your Case to the Judge in Baltimore, MD (June 22, 1999).

David V. Diggs, Family Law Litigation in Maryland, NBI, Chapters presented: Initial Interview, Overview, Control and Focus, Litigating Enforceability of Premarital Agreements, and Preparing for Court/Mediation in Baltimore, MD (Mar., 1996).

David V. Diggs, Child Abuse and Neglect Hearings, Maryland Institute for Continuing Professional Education Lawyers (AMICPEL), Chapter presented Child Abuse and Neglect Proceedings before OAH: An Advocates Perspective in Baltimore, MD (Feb. 14, 1996)